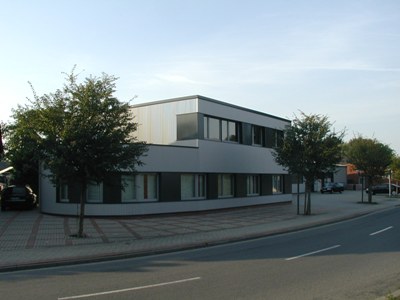 NT-Technik Ingenieurbüro GmbH
NT Technik Ingenieurbüro GmbH (formerly NTK) was founded in 2001 in Werlte and develops, manufactures and sells electronic controls for a wide range of applications. 
The main focus of our activities is the development and manufacture of complete crane control systems including all safety, monitoring and operating components. The control systems are used in various tower cranes, buffer cranes and topless buffer cranes. 
Already in the founding year we developed and manufactured the first crane control systems. The focus was always on the safety, reliability and operability of the systems. Today, the controls are installed in numerous topless, luffer and hydraulic cranes.
Become part of the team...
Wir bei NT Technik glauben, dass unser Erfolg direkt von unseren engagierten und talentierten Mitarbeitern abhängt. Deshalb sind wir immer auf der Suche nach motivierten und qualifizierten Fachkräften, die unser Team verstärken möchten. Wenn du eine Leidenschaft für Elektronik, Automatisierung und Steuerungstechnik hast und gerne in einem dynamischen und innovativen Umfeld arbeitest, dann könntest du genau die Person sein, die wir suchen.
Wir bieten Dir eine offene Unternehmenskultur, flache Hierarchien und eine angenehme Arbeitsatmosphäre. Unser Team setzt sich aus Experten und Spezialisten in verschiedenen Bereichen zusammen, darunter Elektrotechnik, Informatik sowie technisches Projektmanagement.
Bringe Deine Karriere auf die nächste Stufe und werde Teil unseres Teams bei NT Technik.